Acerbis, an international sportswear and OEM brand, asked Variant for help creating their new design strategy. Acerbis' main goal was to align their three flagship brands: Motorsports International, Motorsports USA, and Football Sportswear.
Committent Acerbis UX services Design strategy, UX design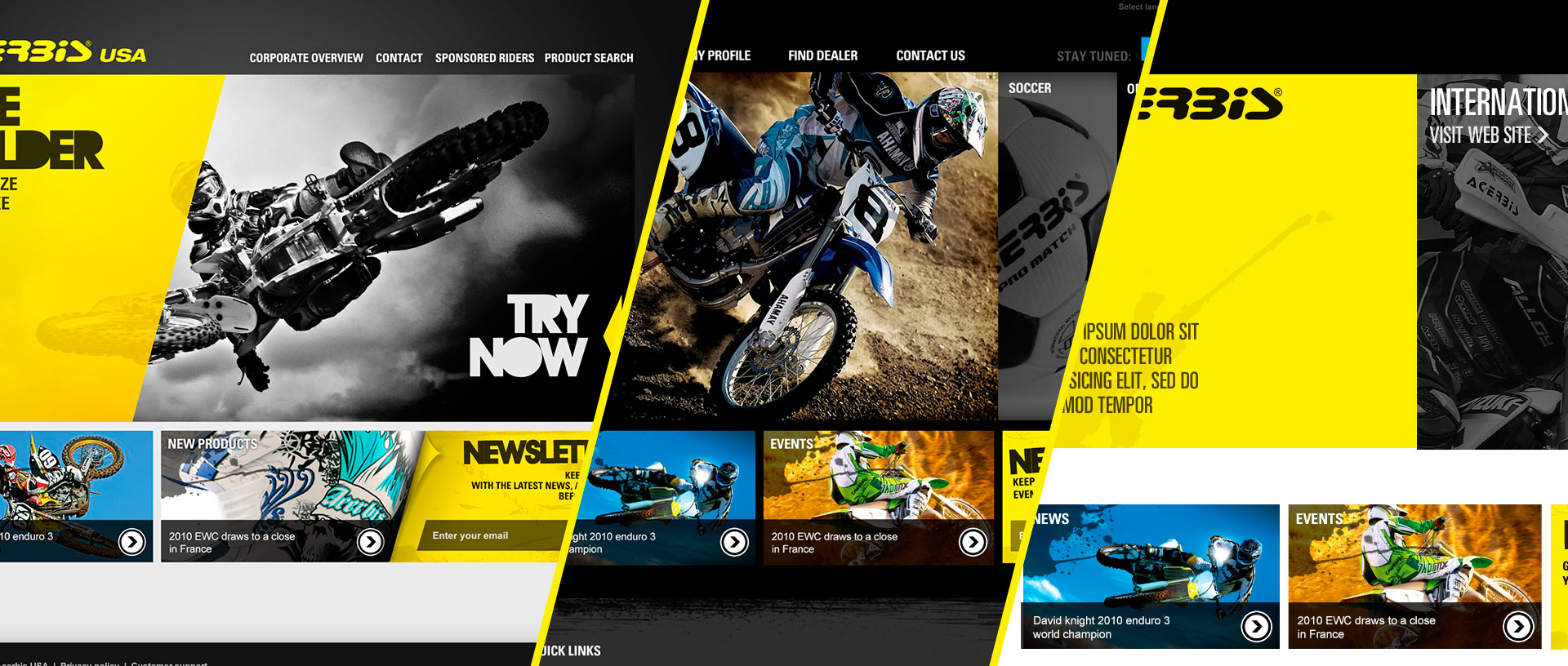 "Bold, energetic, dynamic. This is the essence of Acerbis"

Variant redesigned Acerbis' online identity from scratch. After creating a design system, we designed and developed three new websites. Additionally, we created an interactive configurator that allows customers to preview the entire OEM catalog of the company.
If you're interested in any form of collaboration, please send us an email and we'll get back shortly.
[email protected]